Tips for using orange essential oil in herbal medicine and aromatherapy
Orange essential oil is known as the Oil of Tranquility. It is used to treat insomnia, stomach problems, constipation, gas, dry skin, and stress. Orange oil is very good for those who are suffering from chronic gas trouble, nervous disorders, and depression.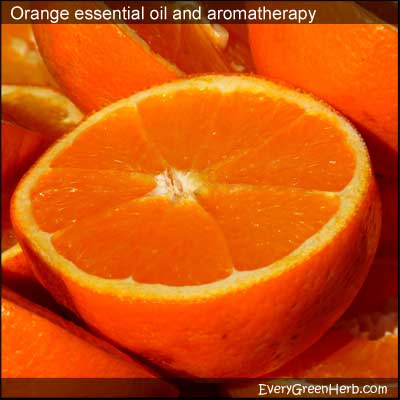 Photo of fresh orange -- courtesy of Pexels.com
Orange essential oil has an aroma that is light, tangy, and crisp. Children love the scent and it helps to calm them at bed time.
Use orange essential oil in the treatment of insomnia and sleep disorders.
To treat insomnia, blend orange essential oil with lavender essential oil for extra strength and use in a warm bath before bed. For the stomach and digestion, blend with peppermint and olive oil. Gently massage the abdomen is small circular motions. In the morning, add to a cool bath. It will bring instant refreshment to start the day.
Orange essential oil is light, tangy, and crisp.
Orange essential oil is cold pressed from orange peels. It takes thousands oranges to make a pint of essential oil. Orange essential oil has a deliciously sweet scent that can uplift the spirit.
Orange essential oil calms the nerves.
Orange essential oil is warming and refreshing. When used in aromatherapy, it promotes a feeling of well-being, calms the nerves, relieves anxiety, and soothes the heart. It is antiseptic and antidepressant.
Use orange essential oil to calm children.
Orange essential oil is good when treating depression. Blend with lavender essential oil and apply to the nose, neck, abdomen, and lower back. Orange essential oil is good for children. It has a calming effect and may be used in a diffuser at bedtime. It is also good to rub on children's feet – just dilute with any quality vegetable oil and add a few drops of vanilla extract (they love the smell).
Use orange essential oil to remove toxins from the body.
Orange essential oil is also useful when treating colds and flu. It eliminates toxins and stimulates the lymphatic system. Orange essential oil is a good diuretic and can be used to help treat water retention and obesity. It helps remove excess salt, uric acid, and other pollutants. Orange essential oil increases glandular activity. It helps promote menstruation, increase milk production, and regulate hormones.
Orange essential oil inhibits bacteria.
Orange essential oil is used in other cultures to treat puncture wounds when there is a threat of tetanus. It helps inhibit bacterial growth and disinfects the wound.
Orange essential oil has a cheerful scent.
Orange essential oil is used in perfumes and room fresheners. Since it has such a cheerful scent, it is often used in other cultures before social gatherings to promote a friendly atmosphere. Orange essential oil blends well with cinnamon, clove, ginger, frankincense, Neroli, jasmine, lavender, pine, and sandalwood.
Orange essential oil is rich in vitamin C and is used extensively in the food and cosmetics industry. It is added to everything from bath and body products to chocolate candy. Orange essential oil can be found in cookies, beverages, soaps, wrinkle creams, and deodorants.
* When using orange essential oil in moisturizers or on exposed areas of the skin, avoid direct sunlight (orange essential oil can cause uneven skin coloring and irritation). Keep all essential oils away from the eyes. Do not take essential oils internally without consulting a qualified professional. Always dilute essential oils with good carrier oil and test on small area of skin before use. Always consult with a healthcare professional before using any herbal remedy especially if pregnant, nursing, or taking other medicines.



"The only way to really learn about herbal medicine is to touch and smell herbs, taste them, use them daily, and grow them if possible. Herbal medicine is a way of life. It is not a quick fix." ... Janice Boling, herbalist, web designer, writer, photographer
"Ointment and Perfume Rejoice the Heart." Proverbs 27:9
* Note - the information on this website has not been evaluated by the Food and Drug Administration.
© 2005-2018 website and all content by Janiceboling